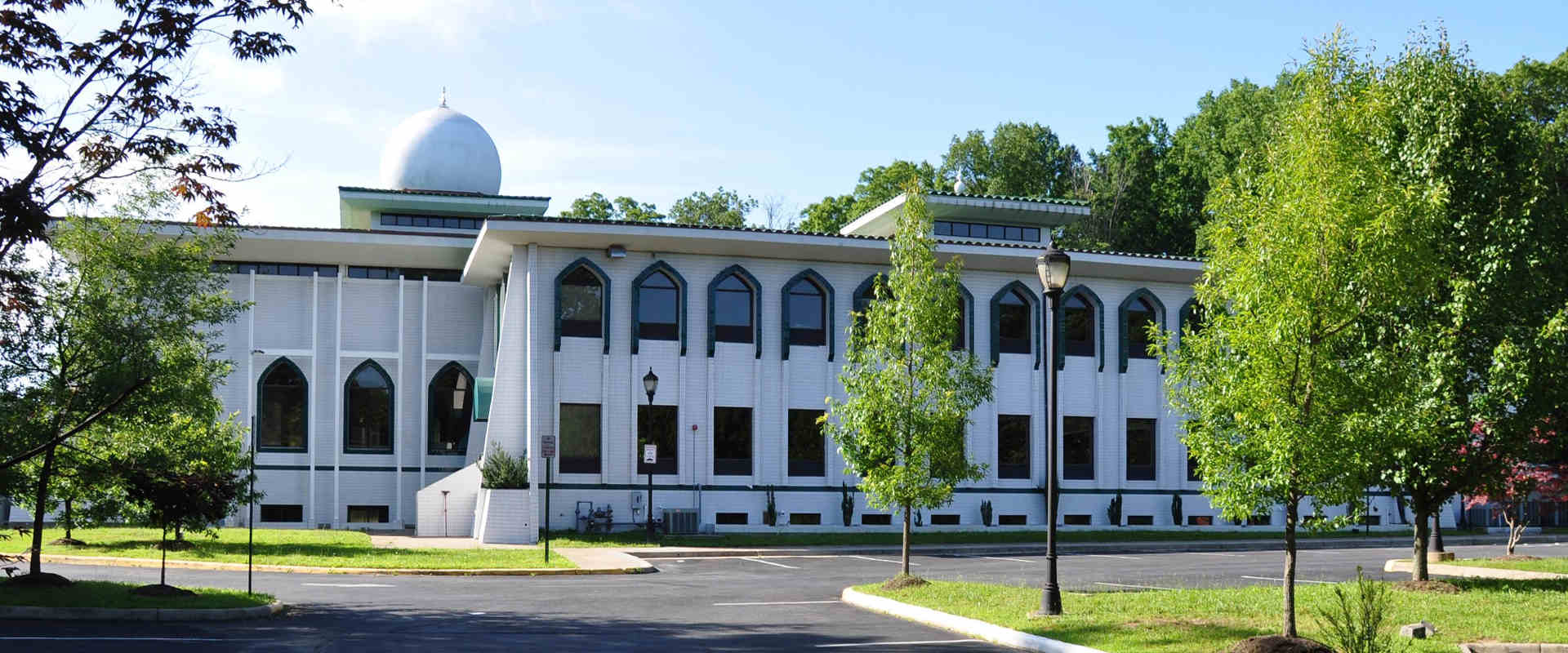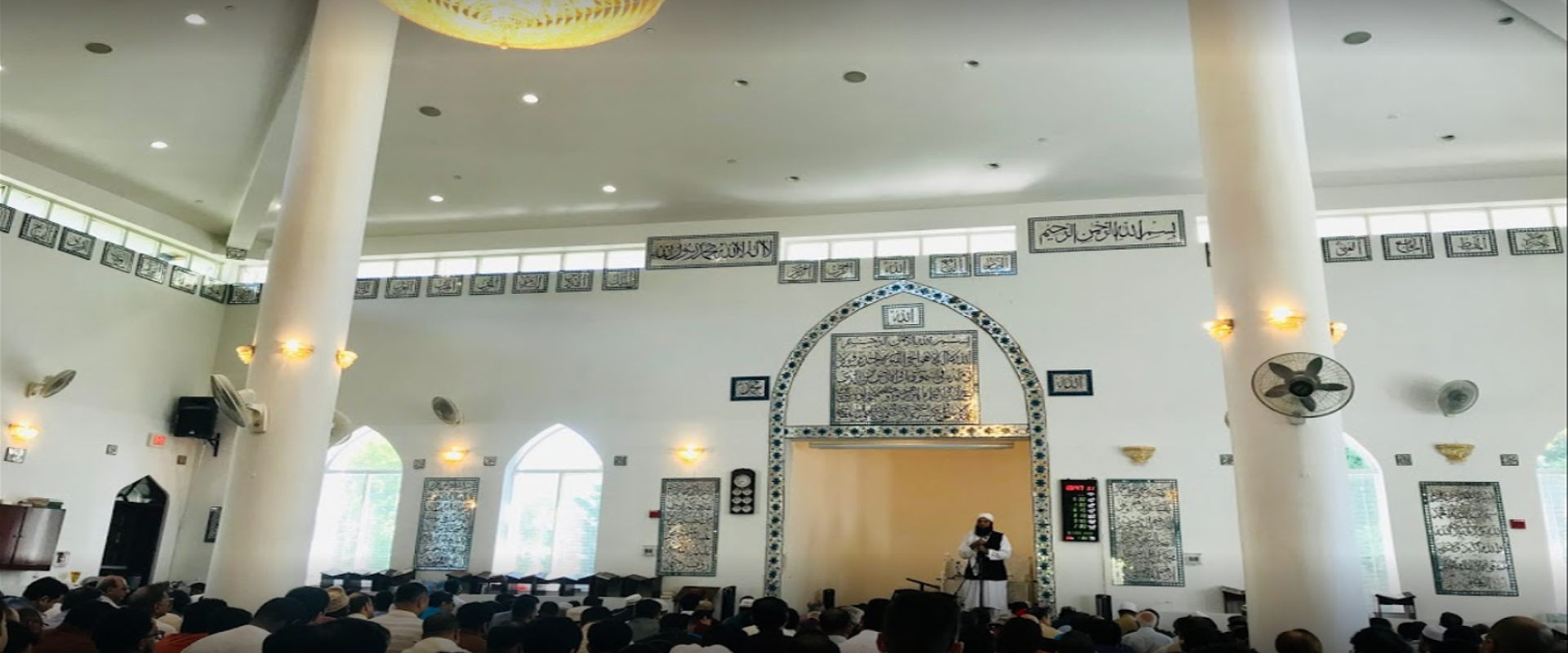 Exterior-Islamic Xenter North Virginia - Masjid US
Interior-Islamic Xenter North Virginia - Masjid US
As Salaamu Alaykum Warah Matullahi Wabara Kaatuhu
Peace be upon you with all of GOD'S Mercy and Blessings.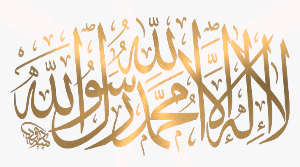 La ILa Ha lLLaLL LLAH There is no other GOD but the one GOD Muhammad ur Rasul lullah The Prophet Muhammad (Peace be upon him) is GOD's Final Messenger. (just as Prophets Noah, Abraham, Jesus & Moses, David and others were earlier Messengers)
Quran 4.163
We have revealed to you (O Messenger), as We revealed to Noah and the Prophets after him; and We revealed to Abraham, Ishmael, Isaac, Jacob and the Prophets who were raised in the tribes, and Jesus, Job, Jonah, Aaron, and Solomon; and We gave David the psalm....
The Khutba/Sermon 1/2 the prayer - Only the 2nd & 3rd  Jumma change by 30 minutes with daylight savings (Spring moves 30 min forward & Fall moves 30 min back)
SECOND KHUTBA / SERMON - Changes w Daylight savings
Summer 1:15 and Winter 12:45
In English
THIRD KHUTBA / SERMON - Changes w Daylight savings
Summer 2:15 and Winter 1:45 PM
In Urdu / English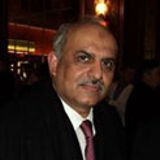 Dearest Community;
Please ALWAYS park sensibly and respect the rights of our neighbors -  PLEASE do not do bad deeds (with your parking, etc.) on your way to doing good deeds (praying,etc.).  JZK
We welcome each one of you as we strive to make this Masjid campus better and a place of comfort and growth to each of you to want to return to. Please forgive our shortcomings.
Please join in and improve with us this campus so that we all can better serve any one who comes to us whatever their circumstances with us with our time, wealth and intellect. WAS Muhammad Farooq, Current President.; Prof. Mian Muhammad Saeed, President Emiratus (deceased 2022); Mrs. Abida Saeed, co-founding Member (deceased 2018).
Note:
Please be aware that you will get a ticket if you park illegally in the neighborhood or on our campus.
Why do a bad deed on your way to doing a good deed?
FYI: We are following VA COVID guidelines
"Serve Others so that you can better serve Yourself" – WAIT!! Does this even make any sense? please read on… Do you realize that others see your faith (Islam) through what THEY SEE IN YOUR BEHAVIOR? Others see it mostly through your charity, through your good deeds, through your noble actions, through your ethics & values system, through your service to others AS WELL as through your prayers and worship.? Dearest Community ASA WRB: Please strive to be better in your service to all of Gods creation; …as we strive to be more better in our understanding of being vicegerents (custodians (Gods mission for us on this Earth)) through a more moderate approach to our Faith;…as we strive be more righteous and good in all that we do; …as we strive be more moderate and remain more balanced in all that we do; …as we strive to be more welcoming to each of you (us) especially to our Youth & Ladies; …as we strive to show more of our appreciation to GOD for all that we have been individually been blessed with (and tested with) such as our wealth, our wisdom, our intellect, our skills, our position, even our fingers,…
Read More...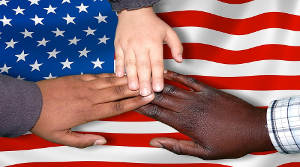 As (a)  proud American citizen(s), I (we) pledge allegiance to the Flag of the United States of America, and to the Republic for which it stands, one Nation under God, indivisible, with Liberty and Justice for all.
(We) Muslims & Islam Condemn Terrorism once again on the 21st Anniversary of 9/11 and even today

We, MUSLIMS WILL NEVER FORGET nor CONDONE the attacks of Sep 11, 2001 and all other incidents like it.
We maintain that causing Terror using Muslim's or in Islam's name does not make it right, ok, correct or Islamic or moral or justifiable.
IT IS SIMPLY WRONG!
We all need to pay forward for the future persons who attends this prayer facility (masjid). This way, we will benefit from their prayers just as those who previously paid forward to enable us to use these Masjid facilities today benefit from our prayers. Please use memo field to specify donation (if needed)